SOLD: 1448 Lanikuhana Ave #398
Condo/Townhouse
Living: 1,158 sq ft
Bedrooms: 3
Baths: 2/1
Stories: 2
Fee Simple $365,000
Call Shannon Severance at (808) 426-8772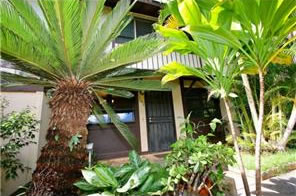 Much loved townhouse in the highly sought after Nob Hill Neighborhood. Townhouse features 3 bedrooms, 2.5 bath, and fenced back yard perfect for a small pet or family gatherings. Located near community playground and is a wonderful starter home for small families, couples, or roommates. Home needs a bit of TLC and in so is the perfect opportunity to create your dream home!
Fenced back yard.
Near community playground.
Parking: guest, 2 open
Appliances
Super location.
Pets allowed (verify).