Should Military Families in Hawaii Rent or Buy?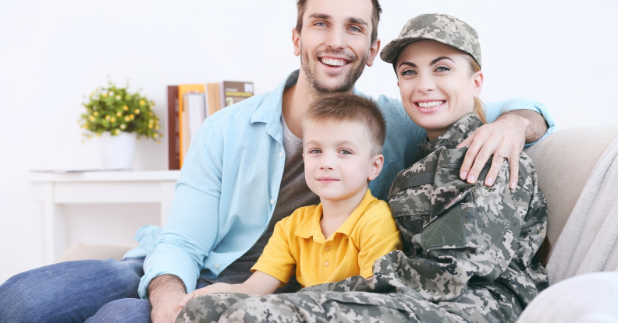 If you're stationed here on the beautiful island of Oahu, you might have noticed some of the great real estate properties across the area. Many military families are now renting Oahu properties as they look to save for the future. However, you may find that buying your own piece of land can provide you with a secure piece of wealth for the future. With home values rising each year, we're now highlighting the factors that make home buying the ideal choice for military members.
Mortgage Payments Will Cost Less Than Your Rent
A common reason many give for choosing to rent in their area rather than buy a home is that they feel the mortgage payments will be too expensive given their current budget. But, in many cases, military families can save money on their mortgage compared to their rental rates. The island of Oahu has a limited rental marketplace, which means that rental pricing across the island is high. By simply buying a property, families can reduce their monthly costs considerably.
Security for the Future
When you're examining whether to rent or buy in Hawaii, it's important to consider long-term security. A key benefit of owning a home compared with renting a property is that it can provide you with stability. Instead of worrying about the potential for the landlord to sell the property and for you to have to find a new rental option, you'll be able to control your own real estate. As the owner of the home, your family will be secure in the property for the years to come. That will mean you can begin to make plans for building a life in the area and provide your family with a clear sense of stability and security.
Rental Income If You Move
Because of the high rental pricing across the island, homeowners can also rent their property out for a profit if they need to move in future. That is ideal for military families where a parent might be stationed in one location and then have to move to another for separate training. Owning your own property allows you the flexibility of renting the home out for the months to come and making additional money from the house as you stay in another location.
Update the Home to Your Requirements
As opposed to a rental property, in which the property owner ultimately has control over the décor and any changes you make, your own home can be updated according to your unique tastes. If you wish to add a larger tub to the bathroom, you can install a new bath on your timetable. You can also change the décor to suit your personal style tastes. It's an example of the level of control many families are looking for when owning their private home in Oahu.
If you decide to put your BAH into a new home, you can own your piece of paradise now and for the years to come. It's time to speak with an expert when deciding whether to rent or buy in Hawaii. Contact Shannon Severance today at 808-426-8772 to discover the available properties that fit your BAH.