Top 5 Tips for Buying Hawaii Real Estate for Sale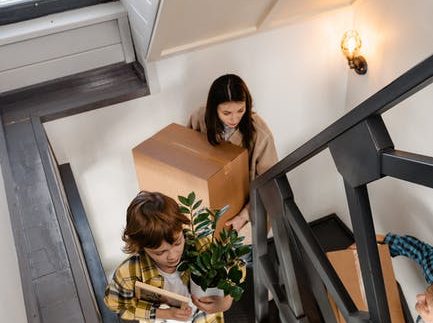 Are you on track to moving to Hawaii and are looking into Hawaii real estate for sale?
People often believe it's easy to get themselves a piece of paradise in Hawaii. With the right professional team, it will be. Like any other place, choosing the best Hawaii requires thoughtful planning. There's always more to consider than a pretty view by the beach.
If you're set on moving to Hawaii, finding the right real estate for you and your family is essential. Understanding what you need to consider when buying Hawaiian real estate is necessary. That way, you'll avoid any mistake that has great effects on your finances.
Here are the five best tips on buying Hawaii real estate you can keep in mind.
1. Make Sure You're Preapproved With A Lender
Before buying a property, ensure to get preapproved by your lender. To make your plans of buying a home in paradise, it's crucial that you're ready with finances. Doing so will help you narrow down your choices to properties within your budget.
It will also help you prove to home sellers that you have the financial capability to close the deal. Many sellers don't show their homes to prospective buyers without a pre-approval letter. This is because they'd rather not waste time with buyers who aren't ready to put in offers.
Getting yourself preapproved with a lender gives you and the seller the confidence that you'll be able to finance the agreed offer.
2. Research About Each Island to Know Which One Suits You Best
Have you come from the mainland with no experience in living on the islands? You'll find that there's a lot of living differences, not only in lifestyle. In choosing your Hawaii home, you should also begin to understand the many ins and outs of the islands' many towns and their microclimates.
You'd rather not stay on an isolated island and have little to no cell reception when your work relies on it. It's critical to research each island and neighborhood when you plan to buy real estate in Hawaii.
A general idea of the different islands will help you determine the best place to buy a home for you and your family. In addition, local culture will also impact your lifestyle.
Are you on a tight budget and looking for pretty and sensible properties? Consider checking out Kona Hawaii real estate. The island has one of the most affordable properties in Hawaii.
Aside from that, if you're into living off the grid, choosing a Big Island real estate is your best option. If you have a bigger budget for your home and can afford a higher cost of living, Maui Hawaii real estate could be great for you. You can also live in Maui despite the higher cost of living if you have relatives living there.
The good thing about Hawaiian real estate is that there are no bad choices. Every island and neighborhood can cater to your idea of a perfect island home.
3. Get In Touch With A Qualified and Knowledgeable Real Estate Agent
Finding and choosing the best home for you will be easier and quicker with the help of a realtor. Hiring a real estate agent that's well-versed in the real estate market of Hawaii is important to make your Hawaiian dream house a reality. Buying a home or a property is no small investment.
Having a professional guide you through your options will be of great help to get your money's worth. When choosing a real estate agent, always take your time in researching and looking through their qualifications.
Having a realtor with years or decades' worth of experience in the Hawaiian real estate industry is a major advantage. Experienced realtors are more knowledgeable on the highs and lows of the market. They also have a wider or extensive house list they can get you to choose from.
It's also better if they have experience in your price range and chosen neighborhood. Your realtor will be more efficient in giving choices that will check all the boxes in your list without having to sacrifice more money.
4. Learn about the Market to Understand Price Point Differences
Before you plan on moving to Hawaii, it's best to remember that the cost of living in Hawaii is one of the highest in the US, including their real estate market. One of the common beliefs of buyers from the mainland is that the cost of living and real estate in Hawaii is low.
The prices of real estate and living in Hawaii may have a few more zeroes than your previous place. Keep in mind that it's a tropical island in the Pacific with world-acclaimed beaches and fantastic weather.
5. Always Expect The Unexpected
While no place in the world has immunity to natural calamities, there are still places at more risk. This is especially applicable to the islands of Hawaii. Because of its geographical location and topography, Hawaii is more prone to experience earthquakes, floods, and volcanic eruptions.
Keep in mind to ask your realtor about the frequency of natural disasters within the area you'll be buying your home in. Make sure also to check what your insurance covers and what it doesn't. It's also best if you avail of earthquake and flood insurances aside from your usual homeowner's insurance policy.
Top Things to Consider When Looking For A Hawaii Real Estate for Sale
Here are some great things to consider before looking into Hawaii real estate for sale. Buying a slice of Hawaiian paradise is not so easy as people often think. It's important that you have everything ready when you buy real estate in Hawaii and plan to live there for a couple of years.
Make your Hawaiian dream home a reality now. Contact us to get some Hawaiian real estate advice.