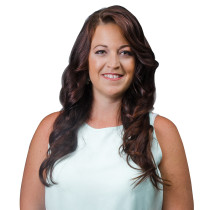 Military Relocation Expert
US Coast Guard Ombudsman (FRG)
Navy League Key Spouse of the Year Award
RE/MAX Inernational 100% Club Member
Certified Distressed Property Expert
Shannon Severance was born and raised in central Florida. Graduating from high school, she married her husband, Charlie, who is active duty in the United States Coast Guard. The couple then had their daughter, Meranda, who is now 19. Shannon and her family have conducted over 8 Permanent Change of Station moves being stationed all over the United States, from the East Coast to the Central Pacific. Shannon enjoys biking, scuba diving, volunteering and spending time with her family.
Shannon started her career in Early Childhood Education, receiving a degree for the same in 2003. Beginning her real estate career in 2009, Shannon worked in Residential Property Management where she received her license as a Certified Apartment Manager (CAM) in Savannah, GA.
On a previous assignment lasting three years, the Severance family fell in love with the island lifestyle, culture, weather and people. The family did not feel that they were returning home to the east coast but rather leaving their island home, they seized the opportunity to return to the islands.
Staying busy with recreational activities and getting involved with numerous community organizations, Shannon was selected as the Unit Ombudsman for the Coast Guard to work as a vital link between the active military and their dependent families.
With a strong military background, the desire to mentor military families, and her multitude of PCS relocation experiences, Shannon is a perfect agent for the role as Military Relocation Specialist. Her training as Unit Ombudsman and the many contacts and connections with the local military branches and military service providers enables her to give her clients expert service in their relocation to and from Hawaii.
---
Contact Details
---
Send a Message